Competitive Selling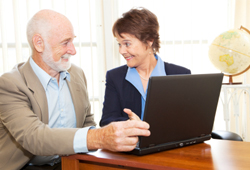 Jobs in this role require prospecting and competing for sales persistently despite high rejection rates, conducting minimal servicing after the sale, and closing sales in one or two interviews.
Commissioned mortgage originators, investment representatives, merchant services, and treasury management calling officers usually fall into this job role. Other Competitive Selling positions include automotive sales consultants, manufacturer reps for retail/consumer products, staffing consultants and recruiters, and print/office products business development reps.
Success in this role requires higher levels of optimism, resilience, and drive to persuade.