Complex Selling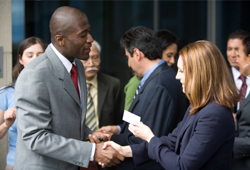 Jobs in this role require closing large, complex, or technical sales with a long selling cycle, analyzing client problems and product applications to propose solutions, and sustaining client relationships over time.
Positions often associated with this selling role are comercial lender, small business banking officers, wealth management, and SEG business development. Other Complex Selling positions include equipment leasing and sales, manufacturing reps for B2B or large ticket sales, informational technology and consultant sales, and sales engineer positions.
Success in this role requires higher levels of social confidence, organization, and energy.